Surveillance Services
Do you need someone followed for an hour or a couple days for court evidence or just piece of mind. Surveillance evidence of a claimant activities to contradict their claim and reported physical restrictions can be worth millions of dollars saved to an insurance company in the defense of an insurance claim. We will Secure legally admissible, unbiased evidence utilizing the most advanced technology and support services and will testify in court for our clients as to the validity of the evidence.
Our Services Include:

Executive Protection

Confidential Investigations
Cheating Wives
Cheating Husbands
Spousal Investigations
Activity Checks
Fraud Investigations
Insurance Investigations
Background Checks
Pre-Employment Screenings
Video Surveillance
Cell Phone Forensics
Missing Persons
Security Evaluations
Anti-Wiretapping/Debugging
Process Serving
Special Event Security
And More..................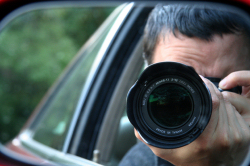 PLEASE NOTE THIS WARNING!

Do not attempt to conduct surveillance or any other investigation on your own. Surveillance and investigations by anyone other than a licensed professional could be considered "stalking", "invasion of privacy" or violate many other laws that may carry a fine or even jail time, and can be very dangerous. Any evidence that is collected by anyone other than a licensed professional is also not admissible in a court of law.
Private investigators and their clients are subject to the same confidentiality rules as attorneys and their clients.
These services are offered under our sister company Security & Investigative Services, Inc.