NRA Basic Pistol Instructor Course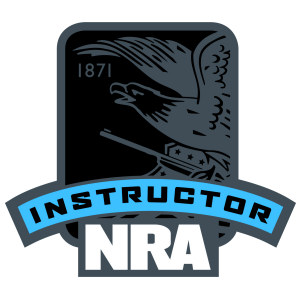 This course is at least 10 hours long (16 hours with Basic Instructor Training) and includes classroom and range time learning how to teach shooting revolvers and semi-automatic pistols. Instructor Candidates learn how to teach NRA's rules for safe gun handling; pistol parts and operation; ammunition; shooting fundamentals; range rules; shooting from the bench rest position, and two handed standing positions; cleaning the pistol; and continued opportunities for skill development. Students will receive the NRA Guide to the Basics of Pistol Shooting handbook, Instructor Manual, NRA Gun Safety Rules brochure, Winchester/NRA Marksmanship Qualification booklet, take a Basics of Pistol Instructor Shooting Examination, and course completion certificate.
To qualify as an NRA Basic Pistol Instructor:
Must have taken and passed the student level NRA Basic Pistol Instructor lead course. (Sorry, the online NRA Basic Pistol Course does not qualify.)
Candidates must possess and demonstrate a solid background in firearm safety and shooting skills acquired through previous firearm training and/or previous shooting experience. Instructor candidates must be intimately familiar with each action type in the discipline they wish to be certified.
Candidates will be required to demonstrate solid and safe firearms handling skills required to be successful during an instructor training course by completing pre-course questionnaires and qualification exercises administered by the NRA Appointed Training Counselor.
Candidates must satisfactorily complete an NRA Instructor Training Course in the discipline they wish to teach (e.g., NRA Basic Pistol Course), and receive the endorsement of the NRA Training Counselor conducting that training.
Pass the Pistol Prequalification shooting qualification Pistol PreQual.pdf which we will do during class.
Fill out the PreCourse-Questionnaire.pdf
PLEASE NOTE: Certs are issued by the NRA training department, therefore there is also additional certification and processing fees payable to the NRA.
Please download and read our Liability_Waiver.pdf